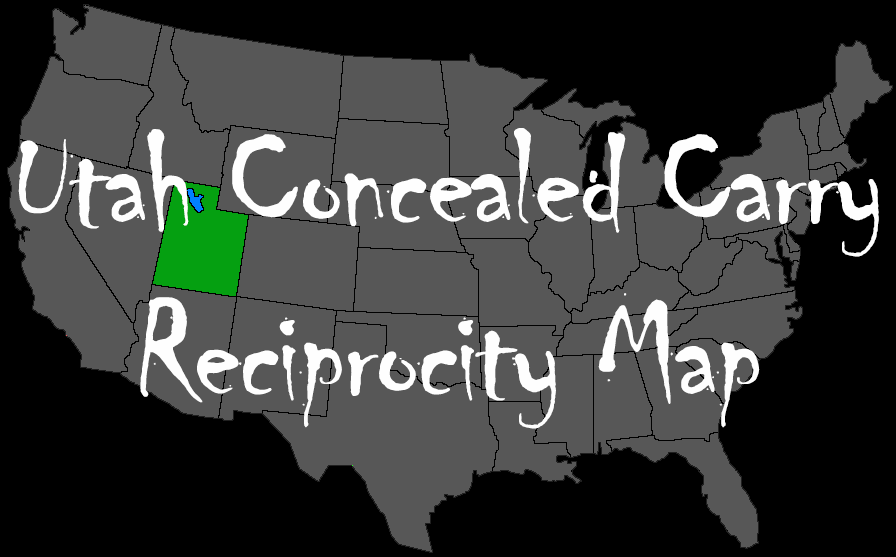 Important Information
You Must Have A Permit/License To Carry A Concealed Firearm In Utah
In Accordance With 76-10-523, Utah Honors ALL States Permits/Licenses
A Utah permit does not supersede any other state's requirements or laws
It is extremely important to be aware of ALL laws and requirements of the state you are visiting
OVERVIEW
As Of December 31st, 2018
There Are 704,784 Total Valid Standard Permits
257,836 Permit Holders Are Utah Residents 
446,948 Permit Holders Are Non-Residents
There Are 2,427 Total Valid Provisional Permits
2,339 Provisional Permit Holders Are Utah Residents
88 Provisional Permit Holders Are Non-Residents
States That Honor
The Utah "Standard" Permit
36
States That Honor The
Utah "Provisional" Permit
19
States That Do Not Honor
The Utah Permits
14
Select A State Below For Additional Information
Map Colors
Dark Green: Recognize the Utah standard permit ONLY and MUST be at least 21 years old
Light Green: Recognize the Utah standard & provisional permits. Must be at least 18 years old
Red: DO NOT recognize the Utah permits and DO NOT issue a non-resident permit/license
Orange: DO NOT recognize the Utah permits, but may issue a non-resident permit/license
Select A Tab To See Additional Information About Utah Permits
DOES NOT Recognize Utah Permits
Currently, 36 other states have reciprocity with the standard permit which allows a person at least 21 years old to carry a concealed firearm in their state.
These states are: Alabama, Alaska, Arizona, Arkansas, Colorado*, Delaware, Florida*, Georgia, Idaho, Indiana, Iowa, Kansas, Kentucky, Louisiana, Maine, Michigan, Mississippi, Montana, Missouri, Nebraska, Nevada, New Hampshire*, North Carolina, North Dakota*, Ohio, Oklahoma, Pennsylvania*, South Dakota, Tennessee, Texas, Vermont, Virginia, Washington, West Virginia, Wisconsin, and Wyoming.
* Only recognize the Utah permit if you are a resident of Utah.
Constitutional Carry states:
• If you are not a restricted person, and at least 21 years old, you can carry a concealed handgun without a permit in Alaska, Arizona, Kansas, New Hampshire, and West Virginia.
• Idaho, North Dakota, and Wyoming are also Constitutional Carry states, but you must be a resident of their state to carry a concealed handgun without a permit.