Private Party Firearm Sale Permit Verification and Stolen Firearm Check
H.B. 226 Sale of a Firearm Amendments became effective on July 1st, 2023. In compliance with Utah law 76-10-526.1. Information check before private sale of firearm, the Bureau of Criminal Identification (BCI) has created a system that allows individuals who are selling a firearm to verify if an individual's Utah concealed firearm permit is valid and/or for individuals who are purchasing a firearm to verify the firearm is not stolen by conducting a search of the serial number.
Using this system is simple however you cannot check a concealed firearm permit and serial number in the same search. Only one (1) check can be made at a time.
Important Information
This system is NOT to be used by Federal Firearms License (FFL) dealers
An individual is NOT required to use this system to buy or sell a firearm
An individual is NOT required to report if a serial number is reported as stolen to a law enforcement agency
An individual who chooses not to use this system cannot have it be used as evidence of the individual's negligence in a civil cause of action
BCI is required to immediately delete all information related to the request
BCI cannot provide information related to a request to a law enforcement agency
BCI cannot collect a user's personally identifiable information
BCI Website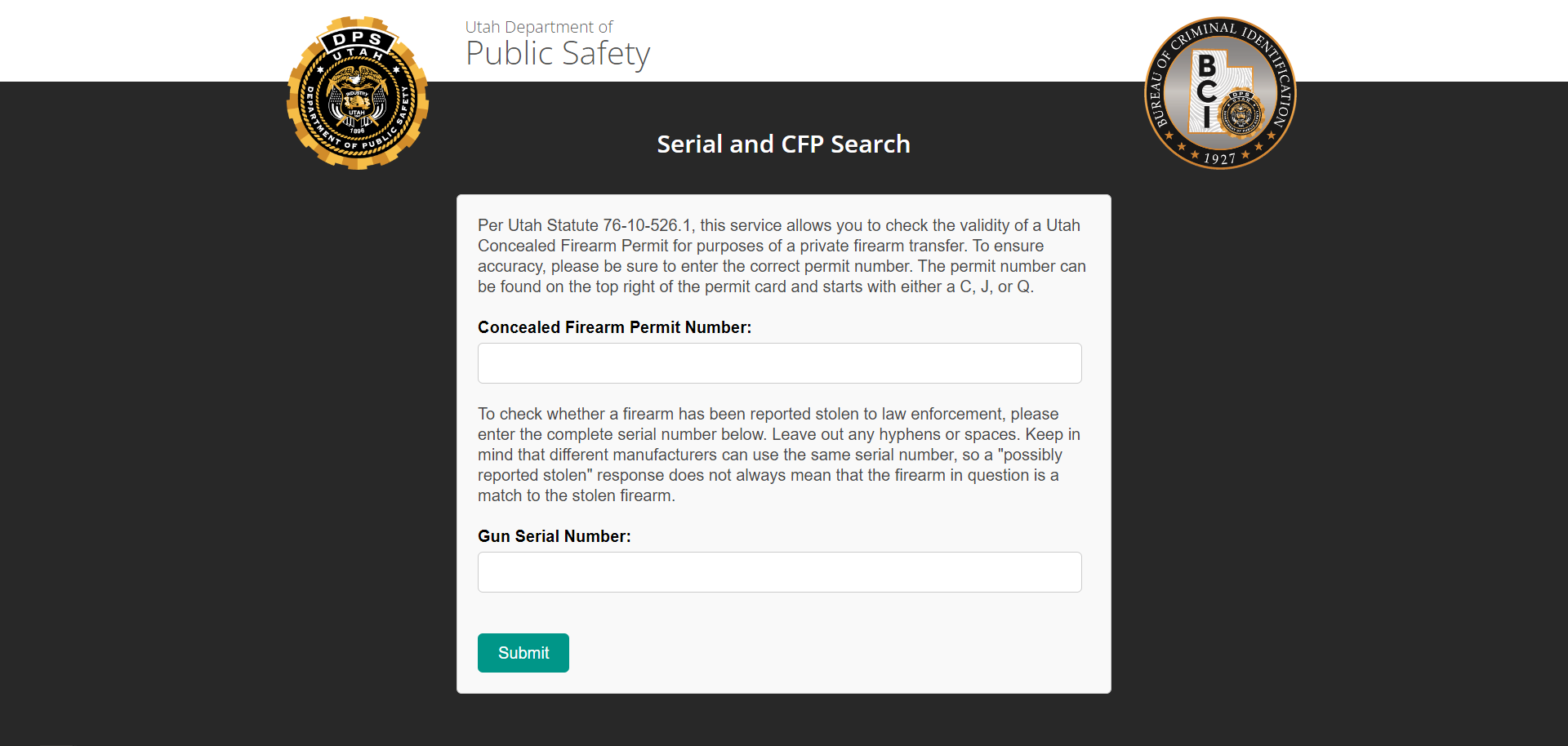 CFP Results Example
Per Utah Statute 76-10-526.1, this service allows you to check the validity of a Utah Concealed Firearm Permit for purposes of a private firearm transfer. To ensure accuracy, please be sure to enter the correct permit number. The permit number can be found on the top right of the permit card and starts with either a C, J, or Q.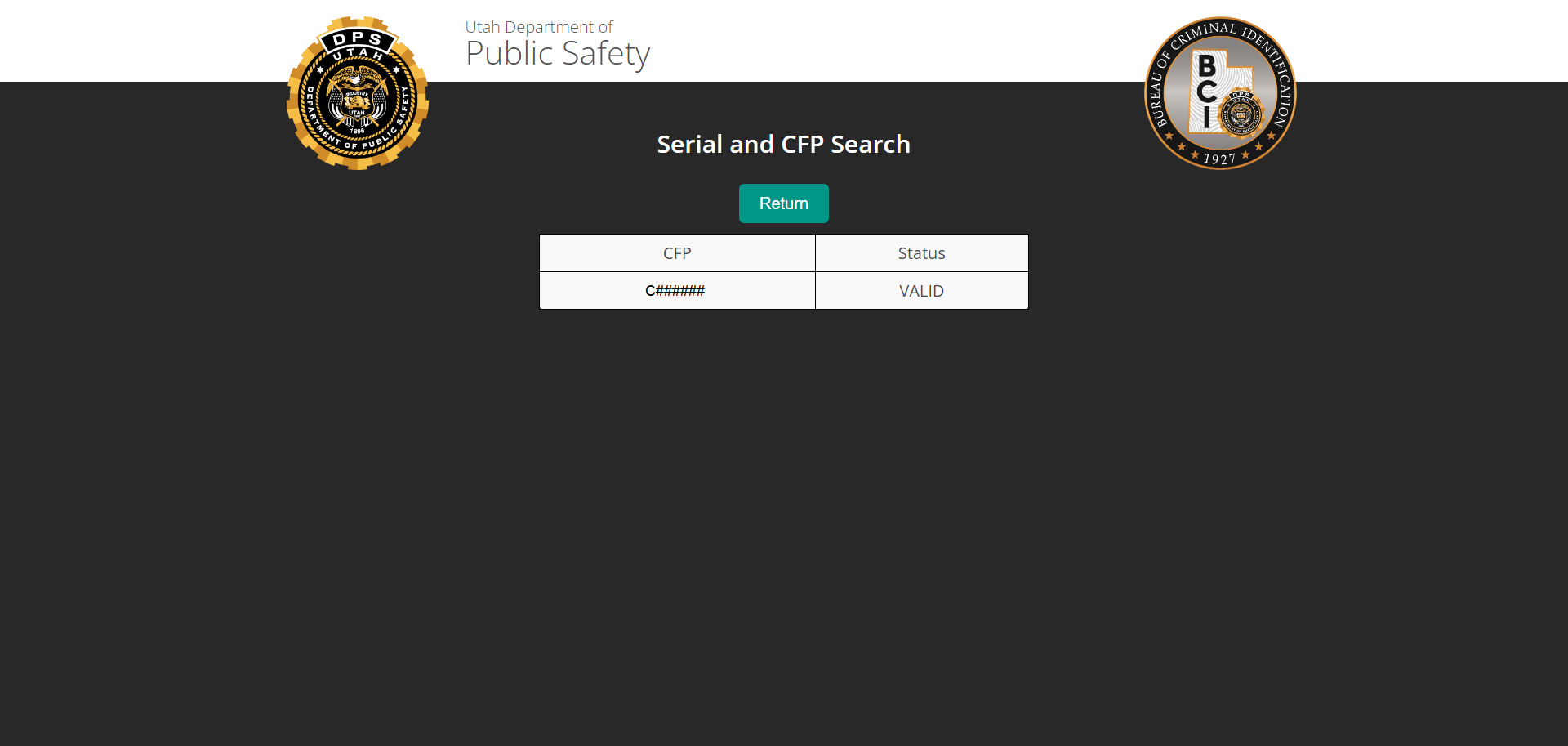 Serial Number Results Example
To check whether a firearm has been reported stolen to law enforcement, please enter the complete serial number below. Leave out any hyphens or spaces. Keep in mind that different manufacturers can use the same serial number, so a "possibly reported stolen" response does not always mean that the firearm in question is a match to the stolen firearm.